Nurse Assistant Training Program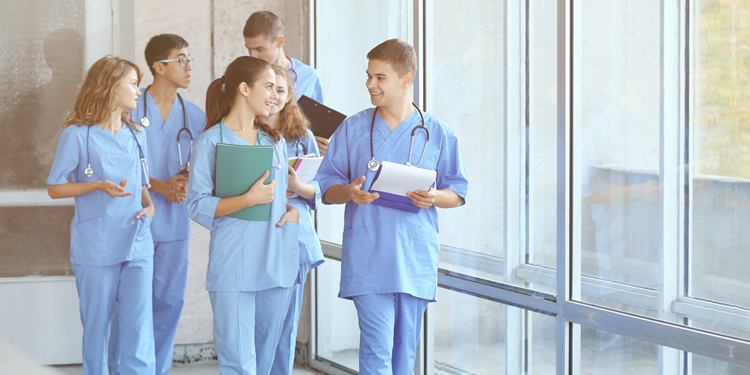 The Nurse Assistant Training Program provides 60 hours of In-person theory content and 100 hours of in-person clinical training in an approved skilled nursing facility that meets California Department of Public Health Aide and Technician Certification Section minimum certification requirements.
Our Nursing Assistant training program provides a Certificate of Completion and graduates are prepared to sit for the State approved Competency Evaluation Testing vendor.

The student demonstrates skills and knowledge to provide direct patient care in long-term care settings or residential care homes with the scope of practice of a Certified Nurse Assistant.
The NATP is approved by the California Department of Public Health (CDPH). The respective office address is: CDPH P.O. Box 997416 Sacramento, CA 95899-7416 (916) 327-2445 Fax: (916) 324-0901
Admission Requirements
Must be 16 years of age
Valid Social Security card
Must be able to speak, write and understands English
Completion of Live Scan Service (fingerprint)

Criminal Background Clearance

Applicant must complete required Live Scan (fingerprint) upon enrollment for Criminal Background Clearance which is a process when CDPH evaluates criminal convictions for any offense and either grants or denies criminal record clearance by reviewing evidence of good character and rehabilitation provided by applicants, or information gathered by CDPH in relation to criteria outlined in Health and Safety Code Section 1337.9(c).
CDPH Criteria for Reviewing Criminal Background Clearance per Health and Safety Code 1337.9(c)
The nature and seriousness of the conduct or crime under consideration and its relationship to their employment duties and responsibilities.
Activities since conviction, including employment or participation in therapy or education, that would indicate changed behavior.
The period of time that has elapsed since the commission of the conduct or offense and the number of offenses.
The extent to which the person has complied with any terms of parole, probation, revocation or any other sanction lawfully imposed against the person.
Any rehabilitation evidence, including character references, submitted by the persons.
Employment history and current employer recommendations.
Circumstances surrounding the commission of the offense that would demonstrate the unlikelihood of repetition.
An order from a superior court pursuant to Section 1203.4 and 1203.4a or 12303.41 of the Penal Code.
The granting by the Governor of a full and unconditional pardon.
A certificate of rehabilitation from a superior court.
Please note that clearance process may take longer with the possibility of student completing the program, paid school fees, paid testing fees and obtained state competency evaluation and still not obtain a background clearance.
The school does not provide refund to any paid school fees and reimbursement to any supplies or equipment incurred if the student is not able to obtain Criminal Background Clearance from CDPH.
Fees, Charges and Expenses
Costs paid to school:

Registration fee: 195.00 (non-refundable)
Tuition fee: 1,895.00
Option to pay 4 affordable installment payments with $15.00 additional fee each installment

Additional out of pocket cost includes but not limited to books, uniform, BLS card and state exam approximately $300.00.
Disclosure of Clinical site rotation
Every attempt is made to place a student as close to home as possible, however clinical rotations are often limited by the number of students living within a specific geographic region and by the number of clinical sites available. In addition, students may be required to rotate between clinical sites during the course of their clinical education to ensure all students receive equitable, high quality clinical education during their training. Due to the nature of traffic in Northern California, students may be required to travel several hours to clinical sites. All students must be prepared and willing to commit themselves to any travel time required to achieve the educational goals of the program. Active BLS for Healthcare Provider card from American Heart Association on or before clinical training is required. Submission of medical clearance on or before clinical training is also required. Clinical sites are located in Concord, CA.

PASS Institute does not offer tuition reimbursement to students registered in the program who are denied certification due to disqualifying convictions.
Certified Nurse Assistant
Classes Available:
---
Showing 1 to 2 of 2 (1 Pages)